Hosting Setup for Subdomain PURLs
This tutorial will walk you through setting up a GoDaddy hosting account to use the "Subdomain" PURL format.
Step 1: Add a wildcard (*) A record that points to the same IP as the primary (@) A record.
Here is a tutorial on Adding an A Record with GoDaddy.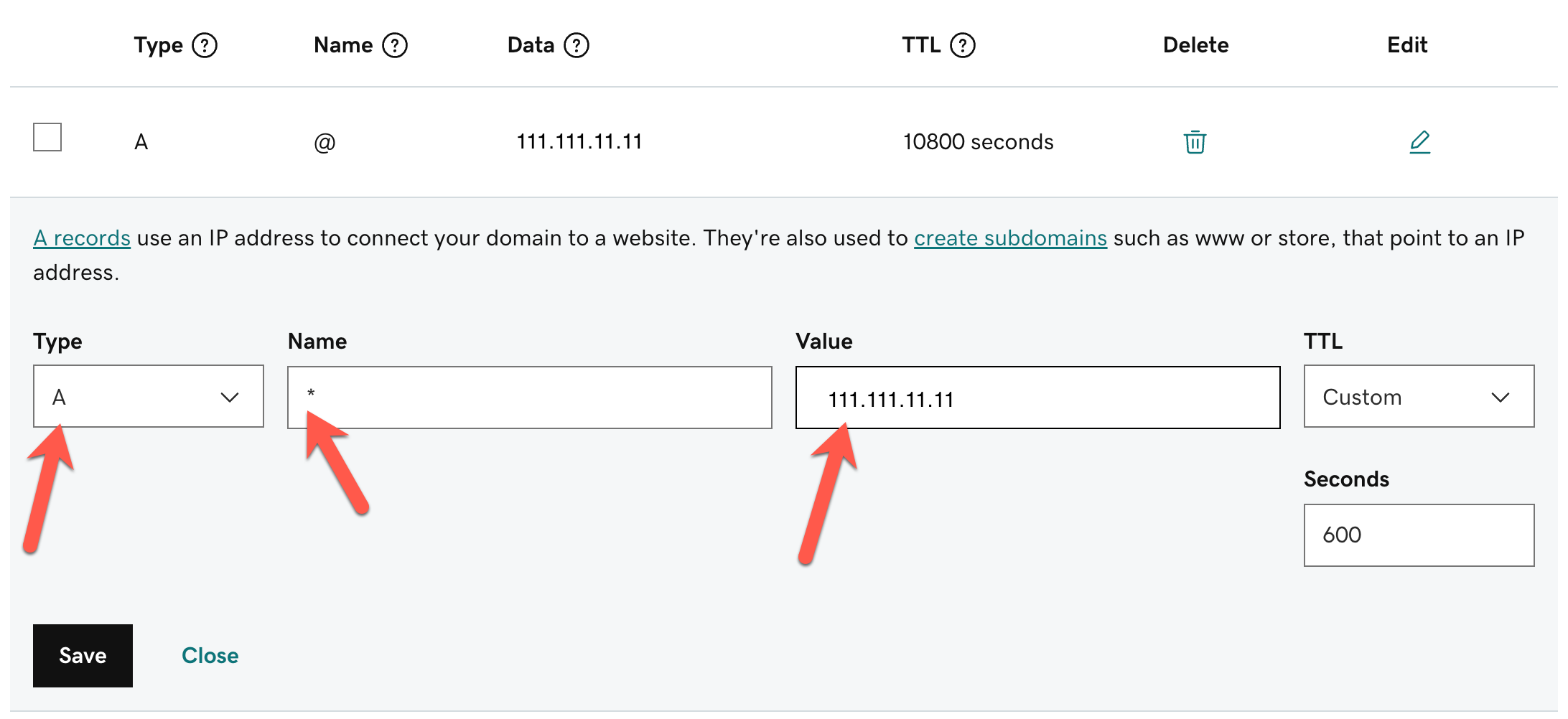 Step 2: Create a new Existing Domain in Purlem
Select the Existing tab, and make sure to use the Subdomain PURL format.
Copy the .htaccess code provided. You will use this in the next step.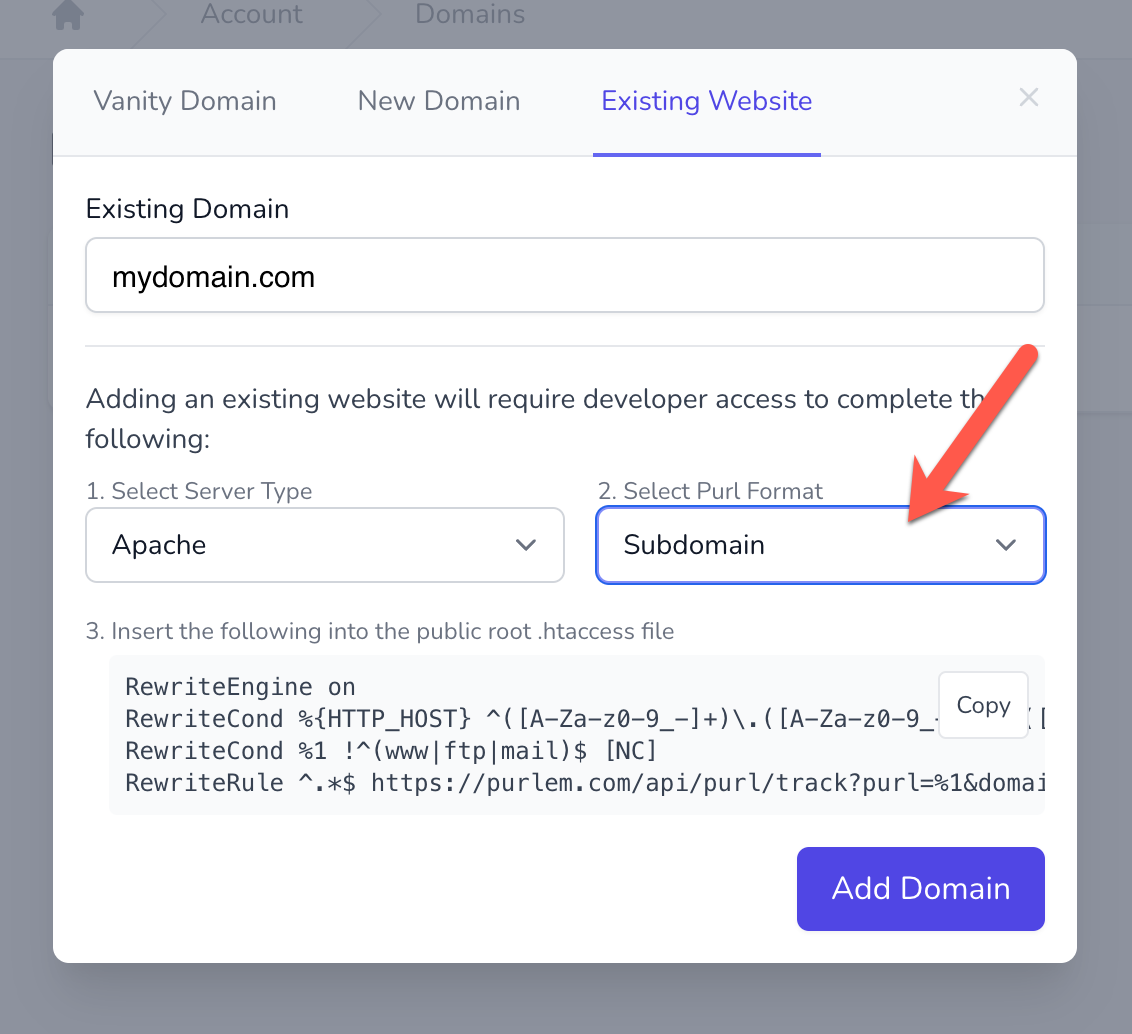 Step 3: Add the .htaccess file to the domain's public_html directory.
From within cPanel's file Manager, go to Settings > Show Hidden Files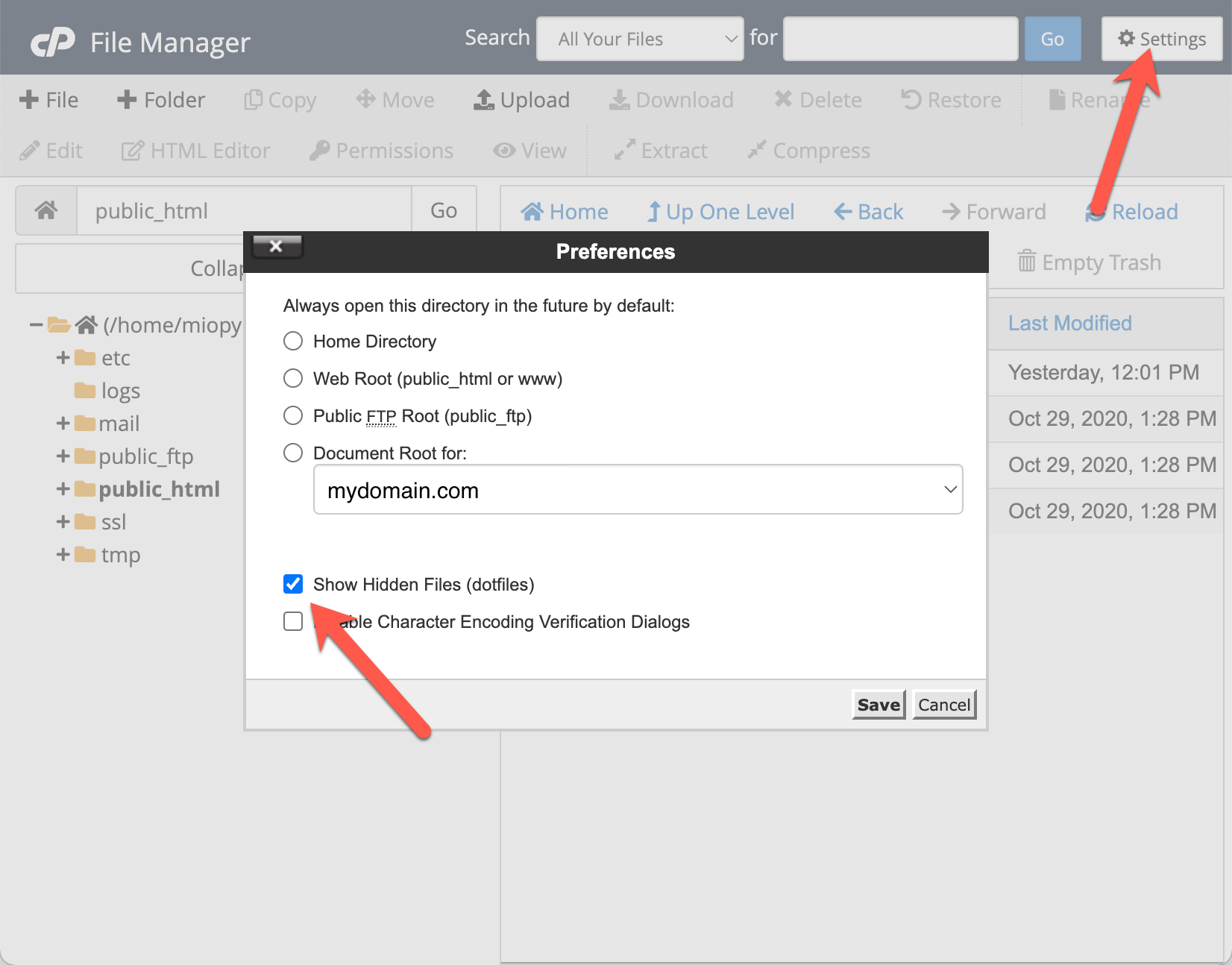 Create a new file named .htaccess (if one does not already exist, and click to edit)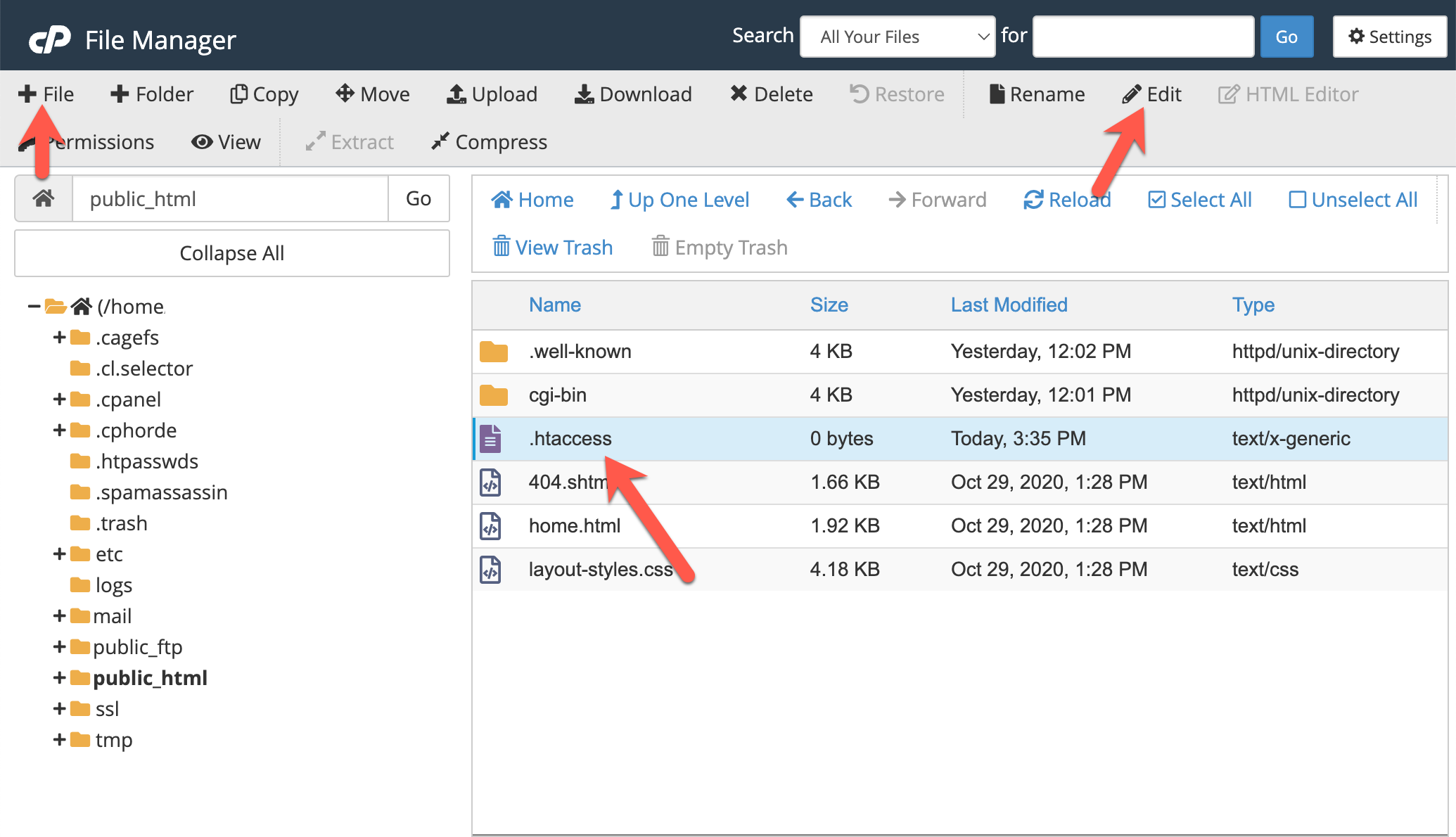 Paste in the .htaccess code copied from Purlem.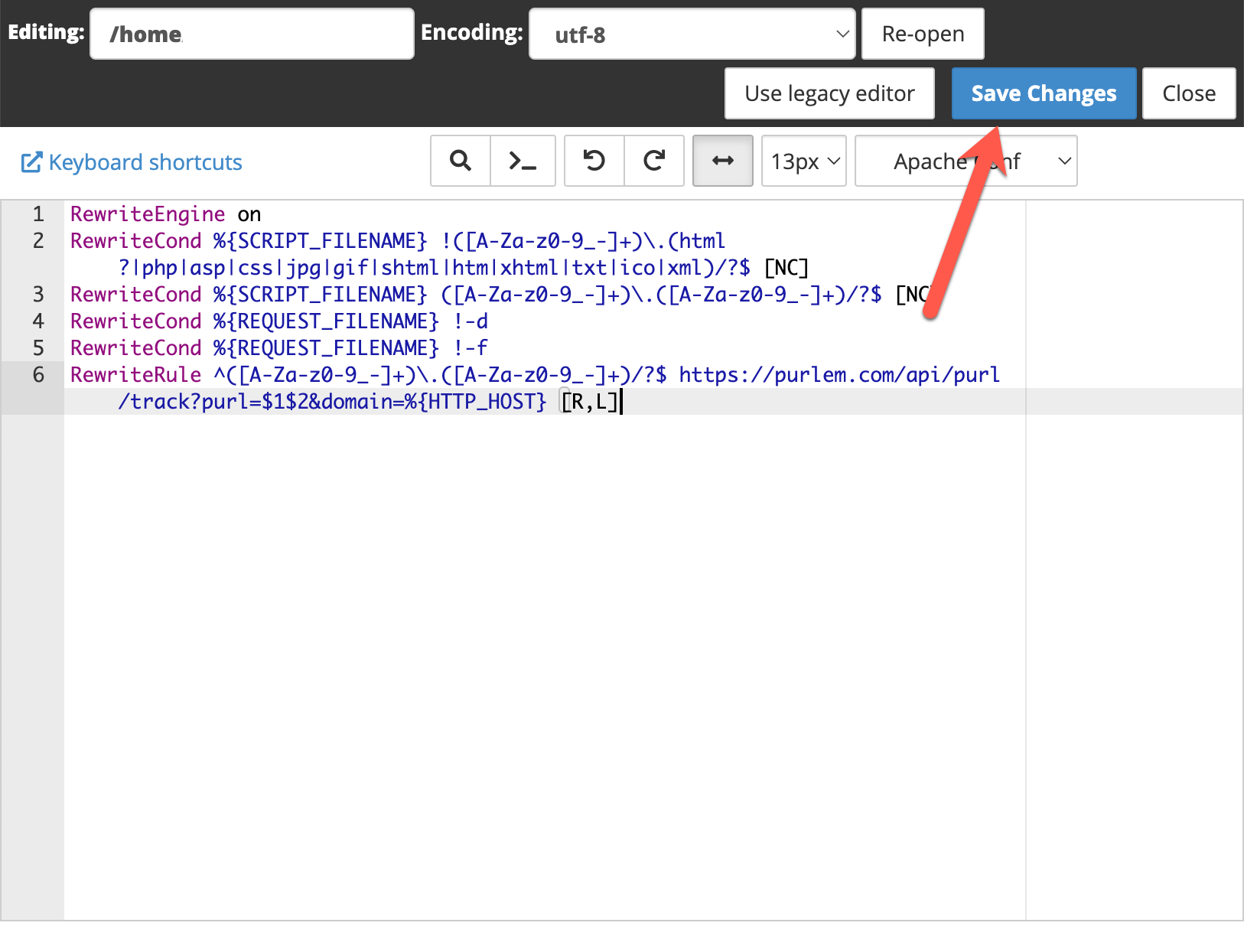 Step 4: Within cPanel, Create a new wildcard subdomain.
cPanel tutorial on managing subdomains here.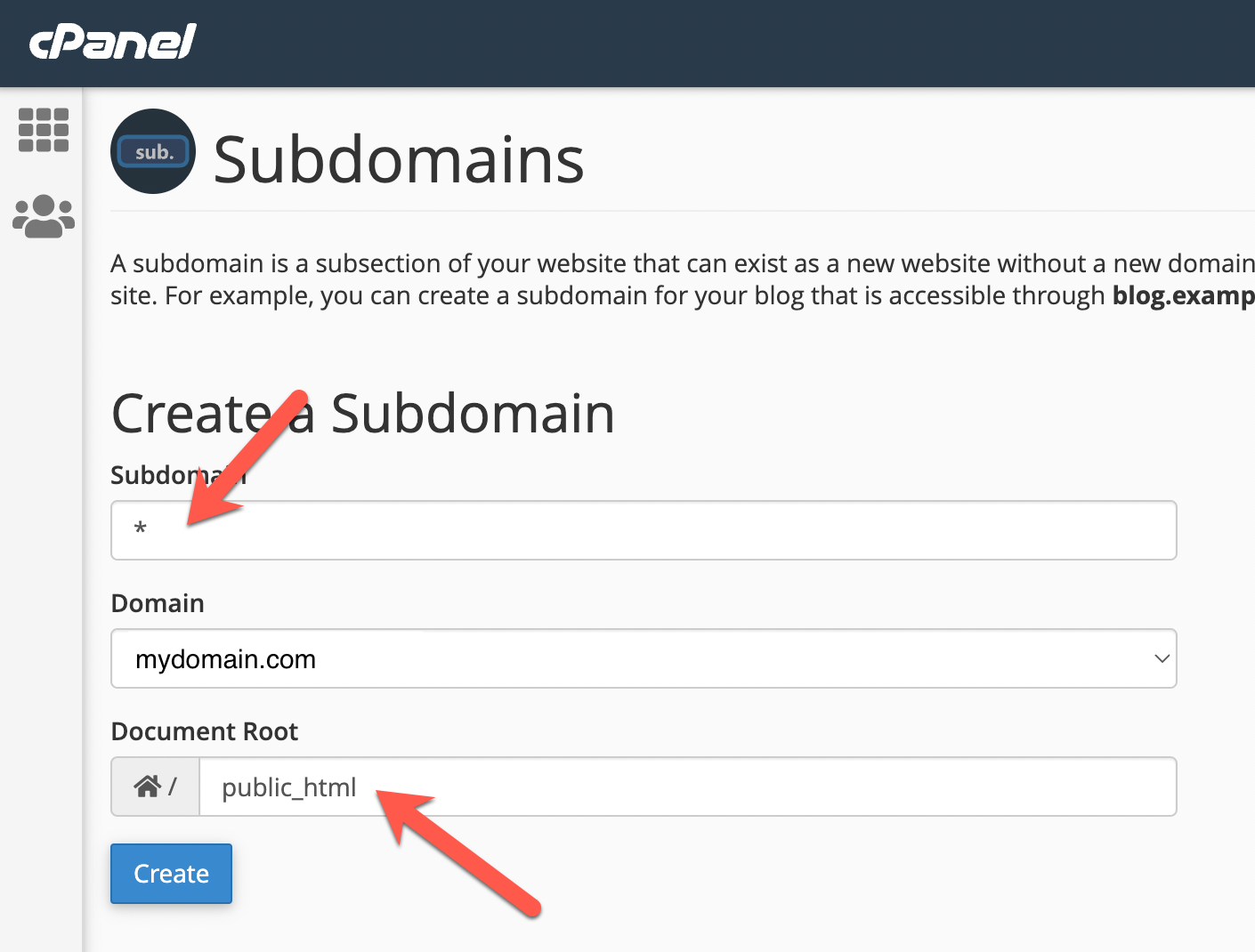 Step 5: Confirm Domain is Working
It may take a couple hours for propagation to complete, but once it is done, the domain should be shown as active, and can then be used for new campaigns.